Big Jim checking the beans. Later in the evening it reminded me of the campfire scene from Blazing Saddles.



Nancee Gell and Richard Rosenthal shared expenses to get here, hmmmmmmmmm I didn't ask.

Well now, here is Mr. & Mrs. Bigwheel, how can a guy like that get a woman like her? Just goes to show, she must be in it for the money.


David has been explaining how he will be able to take early retirement because of all of the profits from his book business. This was hard for me to follow, I think he gave away more books than he sold. More blessed to give than receive I guess.

Nancee just told David an off colour joke and I think he was kind of embarrassed by it.

I think everything is fine now.


Aloha Ed, and Candy Weaver. Ed Slavish and his wife came all the way from Hawaii and brought some fine wine I believe for prizes. Candy works for the BBQ Delight smoke pellet company and brought pellets from Ark to be given away as door prizes. I think Ed won the prize for greatest distance traveled to the Q-Fest. I believe it was a couple of large stained glass windows that Bill Martin donated from the dismal remains of his past life. They are supposed to post them in the future for us to see I think.


Big Jim was at it again, he was frying fish, hushpuppies and some sugary desert with bread I believe.

This is how the folks at the Q-fest viewed Jack as he was headed back for his fourth serving of Big Jim's ribs and Ole man Jim's meat loaf.


Matthew and Bill M. I think this was when Mr. Wheel asked Bill to pray for
him or maybe we were just drawing for door prizes or something like that.

Joe Wells shamelessly used his son Matthew to rig the drawing and won the fish cooker, just teasing, I know Joe's son is honest. Joe is now teaching a small class at the University of Arkansas on how to load large objects in small vehicles.





This is the first time that I saw Big Jim and his son Ole man Jim not working. These guys really put on the feedbag. I think the ladies who helped did a great job too, I just didn't get their picture.


Robert Pyle won the WSM and he was so excited about it he immediately challenged Mr. Wheel to a gas passing contest to be conducted while "Pump up the Volume" was being played at full crescendo in the background. After this he was still so pumped, he volunteered to host the next Q-Fest and said he would do all of the clean up just to have the opportunity to learn the art of BB Q'n. Oh well, hope his pumped up emotions and the excitement of winning hasn't passed from him yet.


This was the bridge between lovely downtown Glenrose and shantytown that I sold to Gary W. to finance this fine trip. Made him a heck of a deal, got a couple more if anyone is interested.



We had been told not to miss the art museum, they seemed to have some nice things.


This reminds me of the art you see at the cider stands along the side of the road in summertime, you know the ones that glow in the dark. Hope whoever did this one has a day job, kind of a smirk on her face don't you think.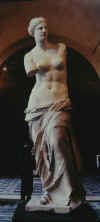 Well, I guess it wouldn't be art without some nudity, looks like she lost both arms in a wrestling match.


Oh my, what a big....er...aww...foot, yes that's it, what big feet he has.



We spotted these out at the dinosaur park, seemed like I had seen them before, maybe it was some kind of copycat reproduction or other.

Well, since we started this adventure with Jack, I guess we may as well conclude this foray with him. This is a final shot, I wish literally, of Jack while he was waiting in line outside the crowded, filthy, unsanitary, unisex toilet at the Glenrose Pump' n Ethyl owned by Farris Bueller. In addition to alleviating himself, he also needed some motor oil, beer and lots of medications to get over his three day alcohol/drug induced hangover. Three quarts of cheap oil for his leaky old truck and two six packs of Jax should at least get him to Milo's Porno and Truck Stop that resides just before the Texas/Okla. border. This great exploit, aka Apocalypse now, was rapidly becoming a dissipating gray mist in the impenetrable, hallucinogen, dense fog of Jack's brain.